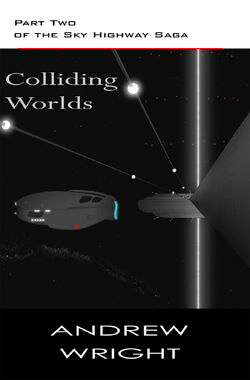 Colliding Worlds is the second book in the Sky Highway Saga, by Andy Wright. It takes place in the Emergence Era of the Lower Knight timeline. It was self-published on Lulu.com in 2006, but is currently not available for purchase. 
Plot Summary
Edit
Nat has surgery, tries to fight bad guys while injured.
Ad blocker interference detected!
Wikia is a free-to-use site that makes money from advertising. We have a modified experience for viewers using ad blockers

Wikia is not accessible if you've made further modifications. Remove the custom ad blocker rule(s) and the page will load as expected.